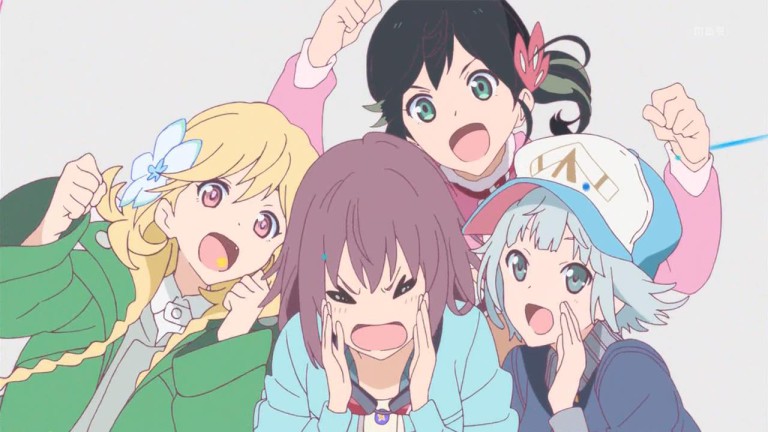 Anime Fan Spends Whole Day Watching JUST the Opening To Rolling☆Girls
February 26, 2015 Nafuyaka 1 Comment
True anime fans know that sometimes it's hard to not get sucked into a really good show. Those 22 minutes per episode just seem to fly by in an instant. But in some instances, an anime's opening just turns into a black hole and sucks the viewer in.
This is exactly what happened to Twitter user @iloveanimeanditismylifeXD, when he ended up watching the entire Rolling☆Girls opening for the entire day on February 25th, 2015.
It's easy to lose track of the time when listening to such a great anime song.
This would not be a problem if he wasn't actually trying to watch the whole episode of the show. But after listening to the opening, he just kept rewinding back to the beginning over and over again. He never actually started any of the episode that day, besides the OP.
And in the end, can you really blame him? Like most anime openings, the song is incredibly catchy and better than most mainstream songs coming out here in the west. It's really no surprise that good music would have this kind of effect on people.
This song is so good, in fact, that it's near impossible to actually watch the whole episode of a show without looping the opening part around 60 times. And that's just the minimum required amount for anyone that appreciates anime music.
"Rolling Girls has the best OP of the season, hands down."
人にやさしく, or Hito ni Yasashiku, is the opening song in question that has entranced the hearts of this season's fellow anime watchers across the world. The original song is from The Blue Hearts, but this cover by the main characters of the show makes the song as irresistible as a drug. Ask @iloveanimeanditismylifeXD if he could stop playing this song, and I'll bet his answer would go a little something like this:
No

No, no

No, no, no

No, no, no, no, no no no
"Rewind."
"Wow, has it been another day already?"
Amazing cover by Ari Ozawa (main character Moritomo Nozomi, far left), Rina Hidaka (Kosaka Yukina, middle left), Yumiri Hanamori (Misono Chiaya, middle right), and Risa Taneda (Hibiki Ai, far right). It's always nice when the characters of the anime also sing the OP, as it just enhances the whole experience. It's a proven fact that more moe is always a good thing, and this song is no doubt a prime example of that.
"Rewind."