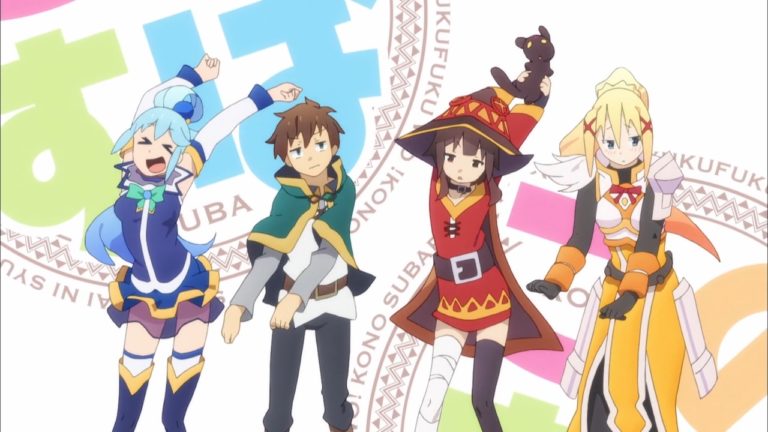 KonoSuba Season 2 Looks Just As Good As Season 1 If Not Better!
January 11, 2017 Nafuyaka 4 Comments
Today marks the day that KonoSuba: God's Blessing on This Wonderful World! 2 (Kono Subarashii Sekai ni Shukufuku wo! 2) returns for it's second season, and several so-called "fans" are already taking to the Internet to complain. One common complaint spreading on the Internet (one from this person in particular) is about how the animation looks even worse than it did in the first season.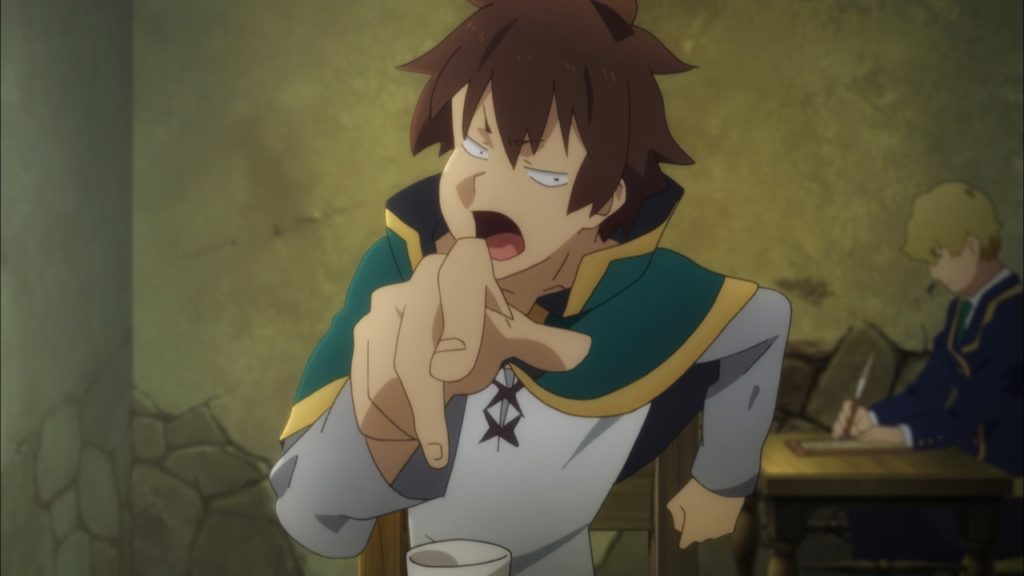 What are you all talking about? This looks fine. Stop nitpicking!
Well newsflash bakas, if you all would just take your nostalgia goggles off for just one measly second, you'll find that the animation looks the same, if not better!

This anonymous person hits the nail right on the head.
While there have been a significant number of complaints so far, keep in mind that this is typically the case with every new anime season. Although there is a vocal majority that think Season 2 looks bad, that doesn't give it any merit.
To quote one of my favorite anime: "Just because you're correct doesn't mean you're right." (Fate/Stay Night ~ Unlimited Blade Works Episode 20)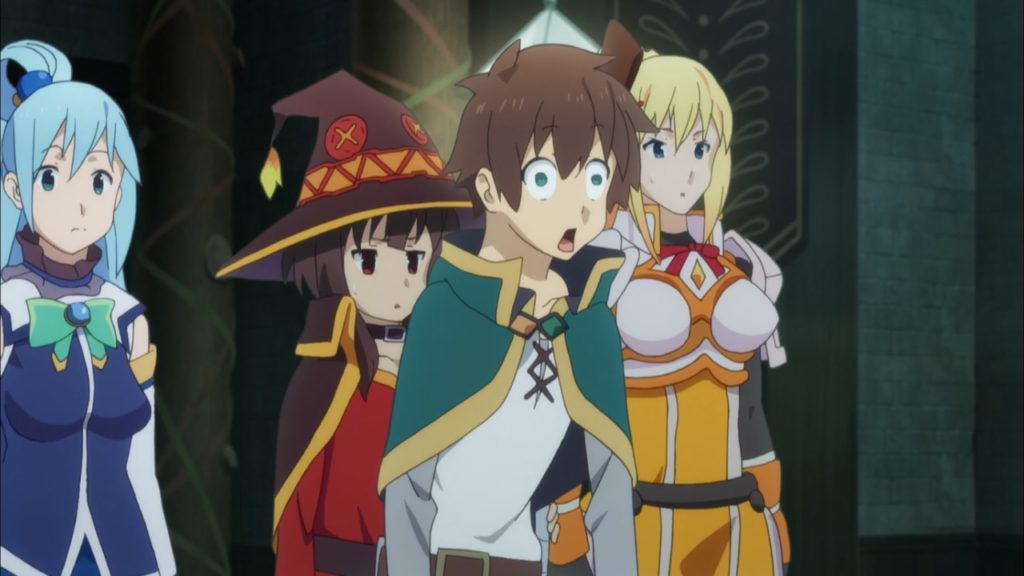 One – Nothing wrong with me. Two – Nothing wrong with me
You can clearly see that Studio DEEN has done a remarkably fine job as seen in these screenshots of episodes from BOTH seasons 1 and 2. So stop with the fake news everyone, it looks fine! Just enjoy the show the same way that you've done before in the first season.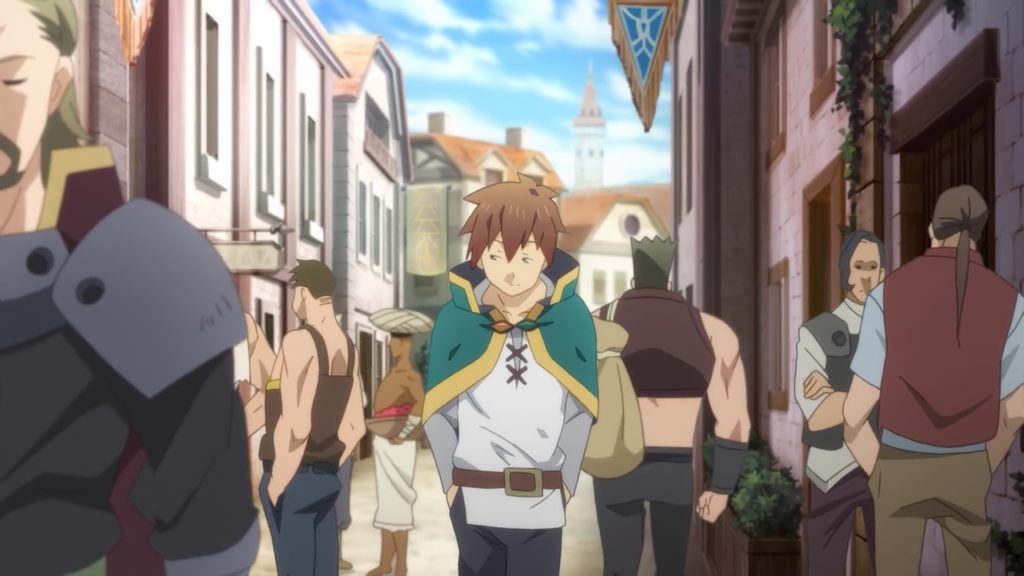 This is a screenshot from Season 1. Look, there is no difference.
Okay fine, after re-watching a few episodes from seasons 1 and 2, I am starting to see what people are talking about. But it is very much a stretch. These complaints are all just minor nit-picks in the grand scheme of things. Remember to look on the bright side! We have more than ten episodes to go for Season 2 and they all have the potential to be amazing!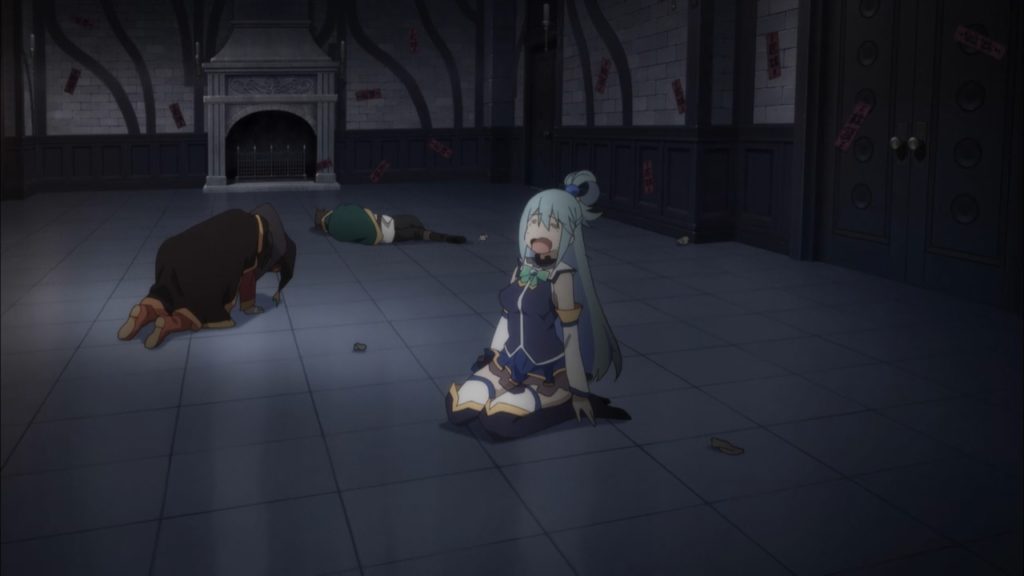 "It can't get any worse than this", he said before even watching the second episode!
I can't speak for the complainers, but I for one am looking forward to getting more KonoSuba in this Winter 2017 anime season. It goes without saying that I have the utmost faith in Studio DEEN's ability to prove all these naysayers wrong and push out another excellent season of this already excellent anime series!