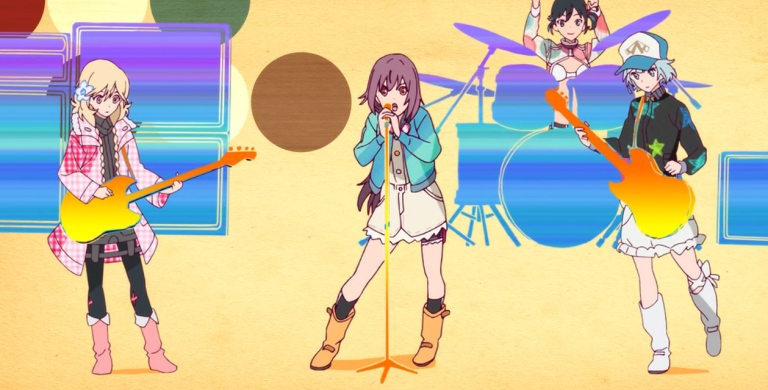 Top 5 Best Anime Openings From The Winter 2015 Season
March 27, 2015 TritiumXL 0 Comments
Finally, the Winter 2015 season is ending. Now that everyone has had a chance to sit through up to 12 episodes of the same show's opening over and over again, it's time to see what the top 5 best openings are. With plenty of great shows from just the one season, it's a tough task to narrow it all down to 5. But we did just that and, without further ado, here they all are!
5. Absolute Duo – "Absolute Soul" by Konomi Suzuki
I can feel the No Game No Life vibes from this colorful and full-of-life opening. This opening sounds good and looks alright too.
4. Yuri Kuma Arashi – "Ano Mori de Matteru" by Bonjour Suzuki
Okay, I wasn't really listening to the OP half the time since part of it isn't even sung in Japanese, let alone English. But I was watching it and…uh…yeah it looks pretty good.
3. Kantai Collection – "Miiro" by AKINO from bless4
This show has a great OP and a great ED, and I never felt the urge to skip it at all. That's a pretty amazing accomplishment.
2. Death Parade – "Flyers" by BRADIO
Now THIS OP was great, not just because it sounds amazing, but because it pretty much tricks the audience into thinking it's a fun and light-hearted show when it really isn't.
1. Rolling☆Girls – "Hito ni Yasashiku"
Yeah that's right, you all knew deep down it would be this one! Unless you were a complete idiot and didn't watch the show, that is (or you didn't see the cover picture at the top of the page). This catchy and classic opening has captured the hearts of many, especially one person in particular, who had this on repeat the whole day!
---
Addendum:
Okay, some of you may feel cheated by this list. And if that's the case, I wouldn't disagree with you. After all, there was some amazing openings this season that were excluded from the above list. I might as well list a few here that would have made it in a Top 10 list: The IDOLM@STER: Cinderella Girls, Dog Days", Seiken Tsukai no World Break, Shinmai Maou no Testament, Koufuku Graffiti. And if I didn't mention the OP you were thinking of in that last sentence, then there's a good reason for that. It's because it sucked, sorry.
On that note, I would like to take the time now to say which openings sucked the most this season. Tokyo Ghoul √A, you dropped the ball. After the amazing OP from the first season, you follow it up with THAT? Completely blew it. And Ansatsu Kyoushitsu, holy shit. I REALLY, REALLY hope you change that OP in the next season.
Now let's see what great openings are coming out in the Spring 2015 season!