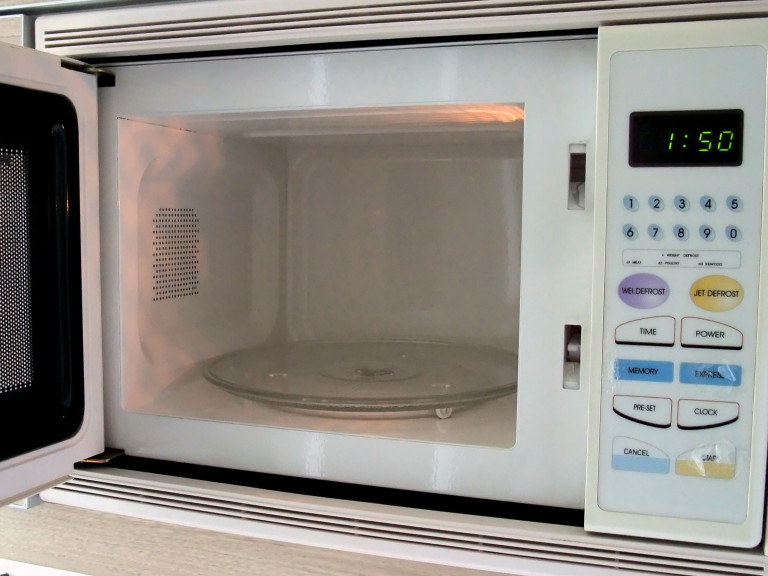 Man Hospitalized In Attempt To Build Anime Time Machine
February 19, 2015 Lang Yusheng-long 0 Comments
(Image via upload.wikimedia.org)
SAN FRANCISCO, CA — Richard Conti, a local Californian resident and college undergraduate, recently took a travel down to the hospital after several attempts in what he claims to be "time travel research".
Conti claims to have been inspired by the Japanese science-fiction anime, Steins;Gate, having derived the concept of time travel via the show's theoretical portrayal of time travel.
"The concepts brought on by the show are valid, and if no one actually tried them, how would we know if it works or not?"
Luckily, the burns are not serious and Conti does not intend to give up on his research so easily. Even while hospitalized, he is working on new theories of his own to perfect his project.
When asked on what he plans to do that, Conti said, "I just need a more powerful microwave, I don't think the 900 watts in my small microwave is strong enough to have an effect like in the show."
Conti is set to be discharged sometime in March, and he is already doing some online searching of his own in his personal quest for more powerful microwaves.

(via 25.media.tumblr.com)
"Did he even play the visual novel, or did he just watch the show like a filthy secondary?"
But there are already skeptics online who disapprove on his ideology, calling it a "waste of time" among other things.
One anonymous person in particular expressed large disappointment when he heard of Conti's endevaors, saying, "What an idiot, he doesn't even have a particle lifter. Did he even play the visual novel, or did he just watch the show like a filthy secondary?"
Whatever the case is, the fact that Conti remains diligent is a great display of his character. Don't let the haters keep you down! Stay safe Conti, and good luck! Humanity is looking forward to your success!
We approve of the idea of time travel, and if you yourself are working on a time machine, we would love to know about it! If you are, please feel free to fill out this form and one of our agents will be in contact with you shortly!
Update: Thank you all for your feedback! We are currently sorting everyone's responses, but don't worry. We will get to you soon.