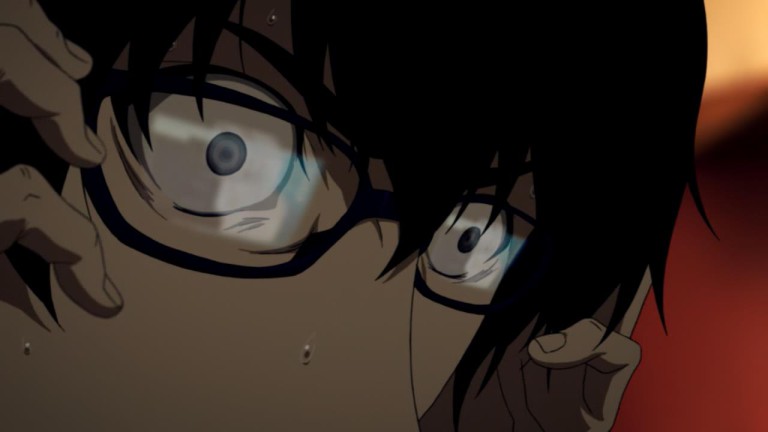 Here's One Secret Trick To Watch Free Anime On Crunchyroll!
February 23, 2015 TritiumXL 59 Comments
After falling victim to previous lies and false promises of Free Anime, the tech team here at Top Anime have spend the past week devising an UNBREAKABLE technique to watch anime for free. One that is actually real and not a fake scam. That's right, free HD anime from Crunchyroll, not the standard free shows you can watch already, the premium membership with everything included.
Please note: This guide may become outdated and we are not responsible for any difficulties you may face in duplicating these steps!
The first step is to go to https://www.crunchyroll.com/freetrial/anime/
Once you access Crunchyroll.com's free trial page, the fun really starts. All visitors will have come across this page at least once. At first glance, this page allows a user to sign up for a free 14 day trial, but you will soon see that it can be much more than that. Click on the Start button and let's get started.
Make sure to register for a NEW account using actual information.
Clicking on the Start button will redirect you to an account registration page. You'll see here that I chose email@email.com with username as my username and my password as ********. Now this account was able to register successfully even though it says the name is taken but I would recommend and appreciate it if you would use different information when you sign up so that our accounts don't conflict.
Now this is a hard part because it requires actual payment information.
You will then be prompted for credit card information, but it's okay! Don't be alarmed at this part because there's actually an easy workaround so that you don't need to use a credit card at all.
Use the PayPal payment option to redirect to the Paypal HTTPS SSL landing page.
So just click PayPal checkout and from here on out it's a simple cake walk. Trust me. PayPal is easy.
Using the pregenerated encryption hash that you will find on the PayPal login certificate, you can create a collision attack on a known username, simple.
Now just open up your decryption software toolkit and use the method of your own choosing to access a known PayPal account and activate the trial. Just make sure to cancel the trial before it charges the account or the owner of that account won't be too pleased.
Sometimes you'll find that no matter how hard you try, PayPal will still require valid credit card information. Them's the breaks.
If you can't brute force an account and end up needing payment information, just use the plastic cards you find in the pre-approved credit offers in the e-mail and force send the numbers to the web server. It usually works.
Easy as pie.
Then you will be redirected back to Crunchyroll after payment authorization.
Confirm the order and…
Once you confirm the PayPal information, you will be arrive back to Crunchyroll. And as you can see in the review order page, you will be billed exactly zero dollars and zero cents.
$0.00 is defined as free in Canada. It should be the same amount in your country or any country for that matter.
Now just wait for the 14 day trial to expire and…
After your free 14 day trial expired, what is this?
Yes, that's right. Once your 14 day trial expires, you will be secretly informed of an extra 30 day extended trial! There are few people who notice this, but you can easily extend your trial by twice the amount with this trick!
Oh man…
And when the 30 day trial expires…that's right, you can EXTEND IT 45 MORE DAYS! Amazing!
Can it get any better than this?
But it does get better! After the extra 45 days, you can get another WHOLE YEAR, FREE! No questions asked. We have tested this on two accounts and it works like a charm. Can it get any better than this?
Yes it can!
AND NOW YOU HAVE REACHED THE FINISH LINE! There you have it, free Crunchyroll for life, forever and forever. Keep quiet though, because this is a secret that is privy to only a few individuals within the Crunchyroll ecosystem. Please make sure that, if you ever feel the need to share this, you will only share it with close friends. If the unwashed masses were to take advantage of this gaping hole to secure premium membership without payment, it would not end well for anyone. Thanks for reading and best of luck in your future anime journeys!
And remember, if you enjoy watching anime, be sure to go and actually buy a premium subscription at https://www.crunchyroll.com/, because they are the true heroes saving anime.